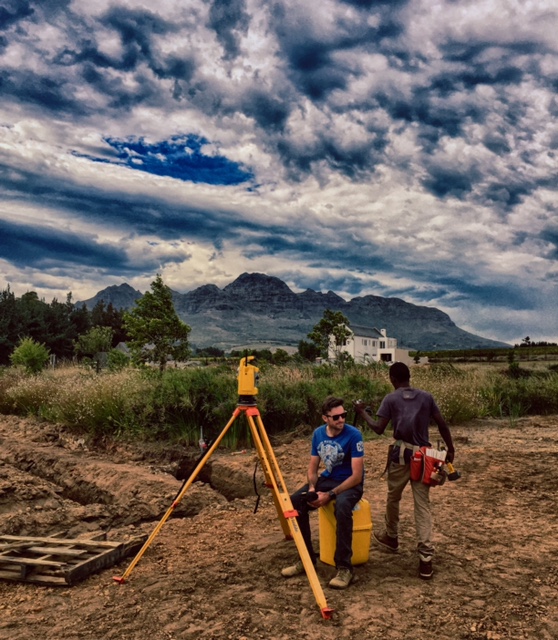 HISTORY AND EXPERIENCE
Brent M. Webster, P.S., Esq. is a Licensed Professional Land Surveyor in Ohio, Indiana, & Kentucky in addition to being a Licensed Attorney in Kentucky. Be began his career in 1999 working for a multi-disciplined engineering and surveying firm while attending college. He took a short break from his passion of surveying to serve as a Combat Engineer in the United States Marine Corps from 2000-2004. Immediately picking up where he left off after separating from service, Brent began surveying full-time while simultaneously attending college to finish his degree. He holds and Associate's Degree in Civil Engineering Technology-Surveying from Cincinnati State Technical and Community College, a Bachelor's Degree in Construction Management-Surveying from Northern Kentucky University, and a Juris Doctorate from the Northern Kentucky University Salmon P. Chase Law School.
Brent founded Webster Land Surveying, LLC in 2014. His experience includes the successful completion of a wide array of complicated surveying projects while maintaining a high level of customer service. Main areas of focus include pre & post-development ALTA Land Title Surveys required for most commercial property transactions, boundary surveys of both urban and rural properties, topographic surveys used by engineering and architectural firms for site design, construction layout, easement document preparation, mortgage inspections & foundation certifications, route surveys, and control surveys. Brent also has extensive experience with FEMA Elevation Certificates and Letter of Map Amendment procedures. In addition to providing traditional surveying services Brent also has mediation training and is experienced in boundary dispute resolution sometimes resolving disagreements between adjoining property owners before litigation occurs.
Being located in Hebron, KY provides quick access to anywhere within the tri-state region to include the Cincinnati area, southeast Indiana, and northern Kentucky. Although WLS's main service area is the immediate tri-state area, services are available throughout all three states. WLS takes the necessary time required to stay educated and up to date about current land surveying issues as well as investing in and employing the latest surveying equipment available, allowing us to provide accurate and affordable surveys. We can tackle all of your surveying needs and continually strive to exceed your expectations. We look forward to learning about your project and assisting in any way possible.